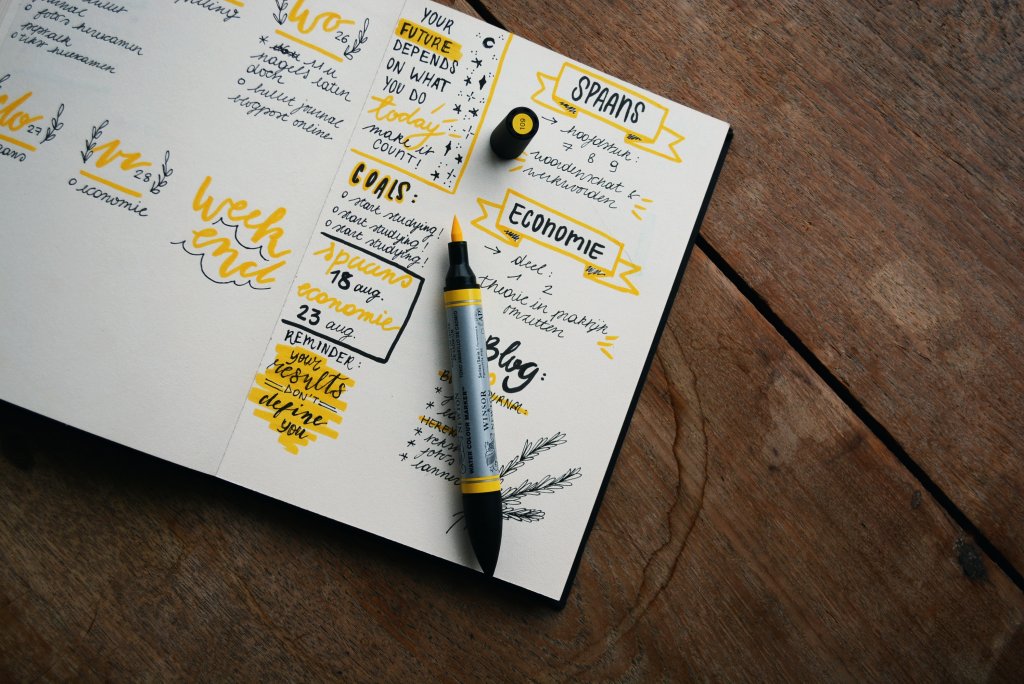 In today's fast-paced world, planning your week has become essential for achieving personal and professional success. Whether you're a student juggling classes and assignments, a professional managing work commitments, or a busy parent balancing family and career, effective week planning can make a significant difference in your productivity, organization, and overall well-being. In this comprehensive guide, we'll delve into the art and science of planning your week to maximize your time, accomplish your goals, and reduce stress.
Section 1: The Importance of Week Planning
1.1. Setting the Foundation
Understand the value of week planning in achieving your goals.
How it helps in reducing stress and anxiety.
The science behind planning and goal attainment.
1.2. The Benefits of Week Planning
Enhanced productivity and time management.
Increased focus and clarity.
Improved work-life balance.
Better adaptability to unexpected challenges.
Section 2: Preparing for Week Planning
2.1. Gathering Tools and Materials
Choosing the right planner or digital tool.
Assembling the necessary supplies (e.g., pens, highlighters, sticky notes).
Organizing your workspace for effective planning.
2.2. Goal Setting
Identifying your short-term and long-term goals.
Prioritizing your objectives for the week.
Making SMART goals (Specific, Measurable, Achievable, Relevant, Time-bound).
Section 3: The Weekly Planning Process
3.1. Selecting a Planning Day and Time
Choosing a day and time that aligns with your natural rhythms.
Consistency in scheduling your planning session.
3.2. Reviewing Your Prior Week
Reflecting on your successes and challenges.
Identifying areas for improvement.
Celebrating achievements, no matter how small.
3.3. Time Blocking
Allocating time for your most important tasks (MITs).
Creating a balanced schedule with designated blocks for work, personal, and self-care activities.
Avoiding overloading your schedule.
3.4. Creating a To-Do List
Listing tasks and projects for the week.
Prioritizing tasks based on urgency and importance.
Breaking down larger projects into actionable steps.
3.5. Utilizing Technology
Integrating digital tools and apps for enhanced planning.
Syncing your calendar and task management apps.
Section 4: Effective Time Management Strategies
4.1. Time Management Techniques
Exploring the Pomodoro Technique.
The two-minute rule for quick tasks.
Time blocking and batch processing.
4.2. Dealing with Procrastination
Understanding the root causes of procrastination.
Strategies to overcome procrastination.
The importance of self-compassion in beating procrastination.
Section 5: Balancing Work and Life
5.1. Prioritizing Self-Care
The role of self-care in maintaining productivity.
Scheduling time for relaxation, exercise, and mindfulness.
Avoiding burnout and fostering long-term well-being.
5.2. Managing Family and Personal Commitments
Strategies for parents and caregivers.
Effective communication and setting boundaries.
Finding balance between family and personal goals.
Section 6: Flexibility and Adaptability
6.1. Handling Unforeseen Events
Strategies for managing unexpected disruptions.
Rescheduling and adjusting your plans.
Maintaining a positive mindset in the face of challenges.
Section 7: Weekly Review and Reflection
7.1. End-of-Week Evaluation
Assessing your week's accomplishments.
Identifying areas that need improvement.
Celebrating successes and setting new goals.
7.2. Iterating and Refining Your Process
Making adjustments based on feedback.
Continuously improving your planning skills.
Staying adaptable in an ever-changing world.
Section 8: Staying Motivated
8.1. Finding Your Why
The power of a strong "why" in goal achievement.
Keeping your long-term vision in mind.
8.2. Accountability and Support
Seeking accountability partners or mentors.
Joining communities or groups with similar goals.
The role of positive reinforcement in motivation.
Section 9: Conclusion
By following the steps outlined in this comprehensive guide, you'll be equipped with the knowledge and tools to plan your week effectively, manage your time wisely, and lead a more balanced and fulfilling life. Remember, success is not about perfection but progress, and your journey toward a well-planned week begins today. Start planning, start achieving, and start living your best life.
In conclusion, mastering the art of planning your week is a skill that can transform your life. It empowers you to control your time, reduce stress, and make significant progress towards your goals. While developing a weekly planning routine that works best for you may take some time, the benefits are well worth the effort.